What's Converseen?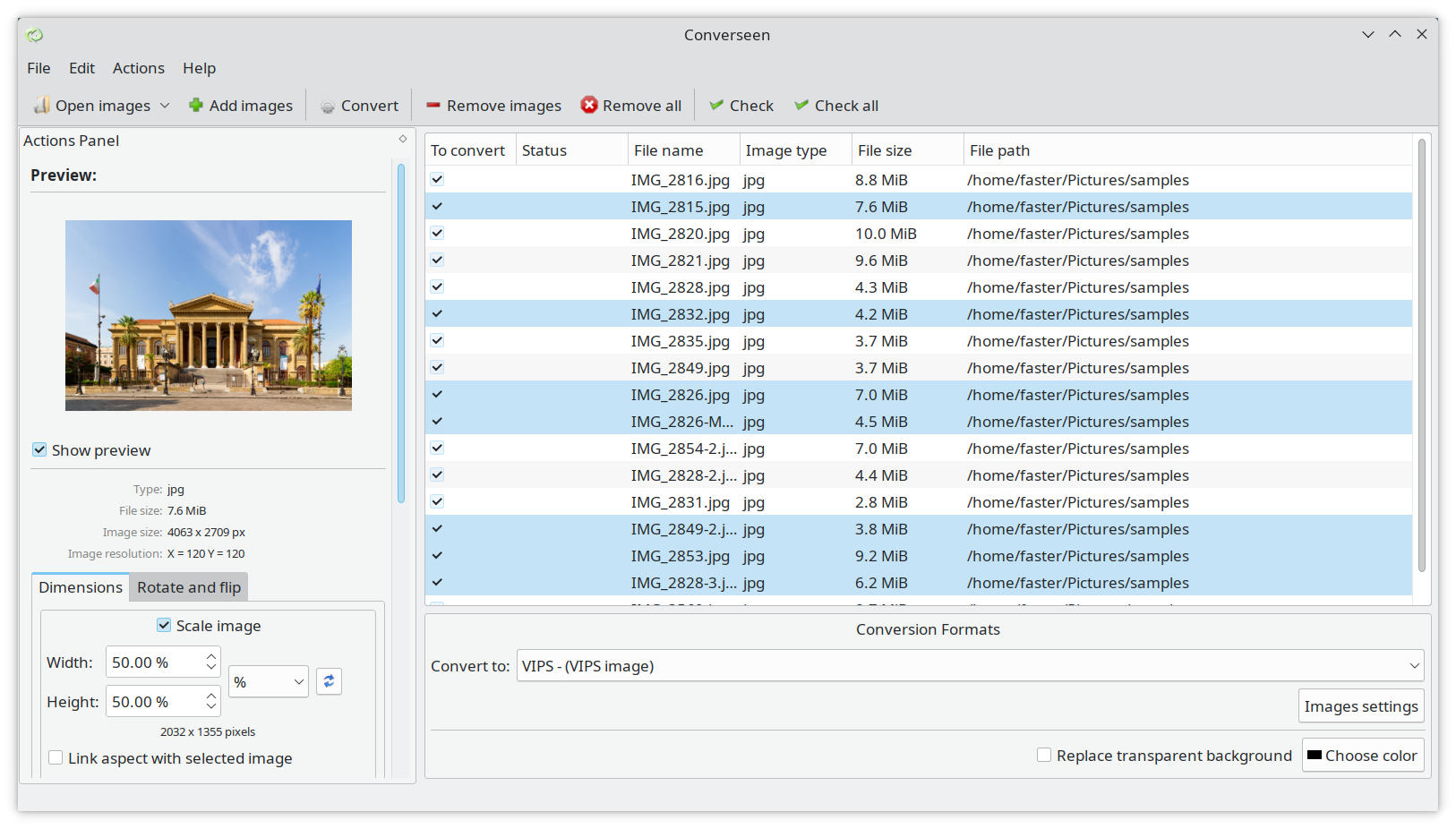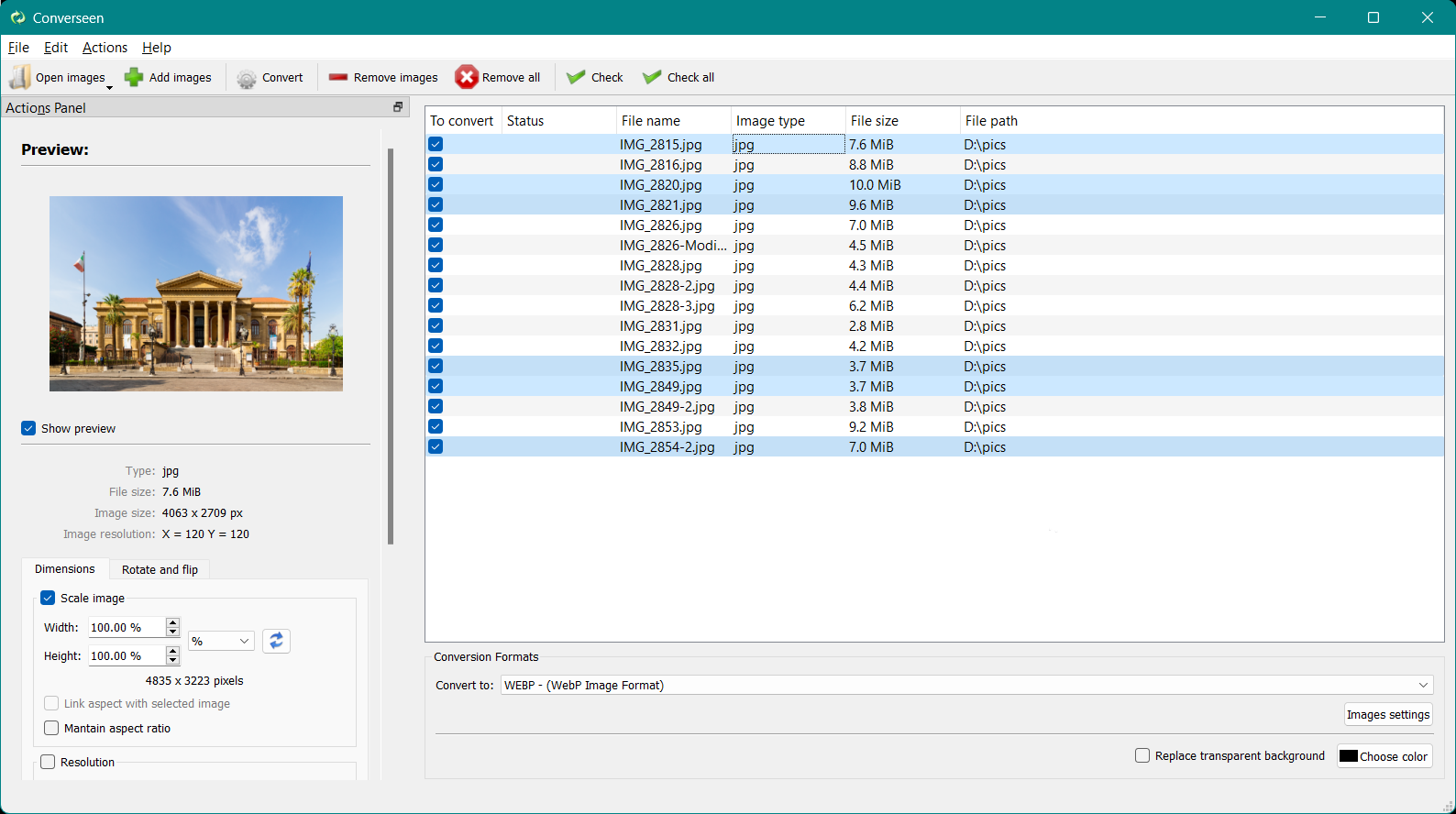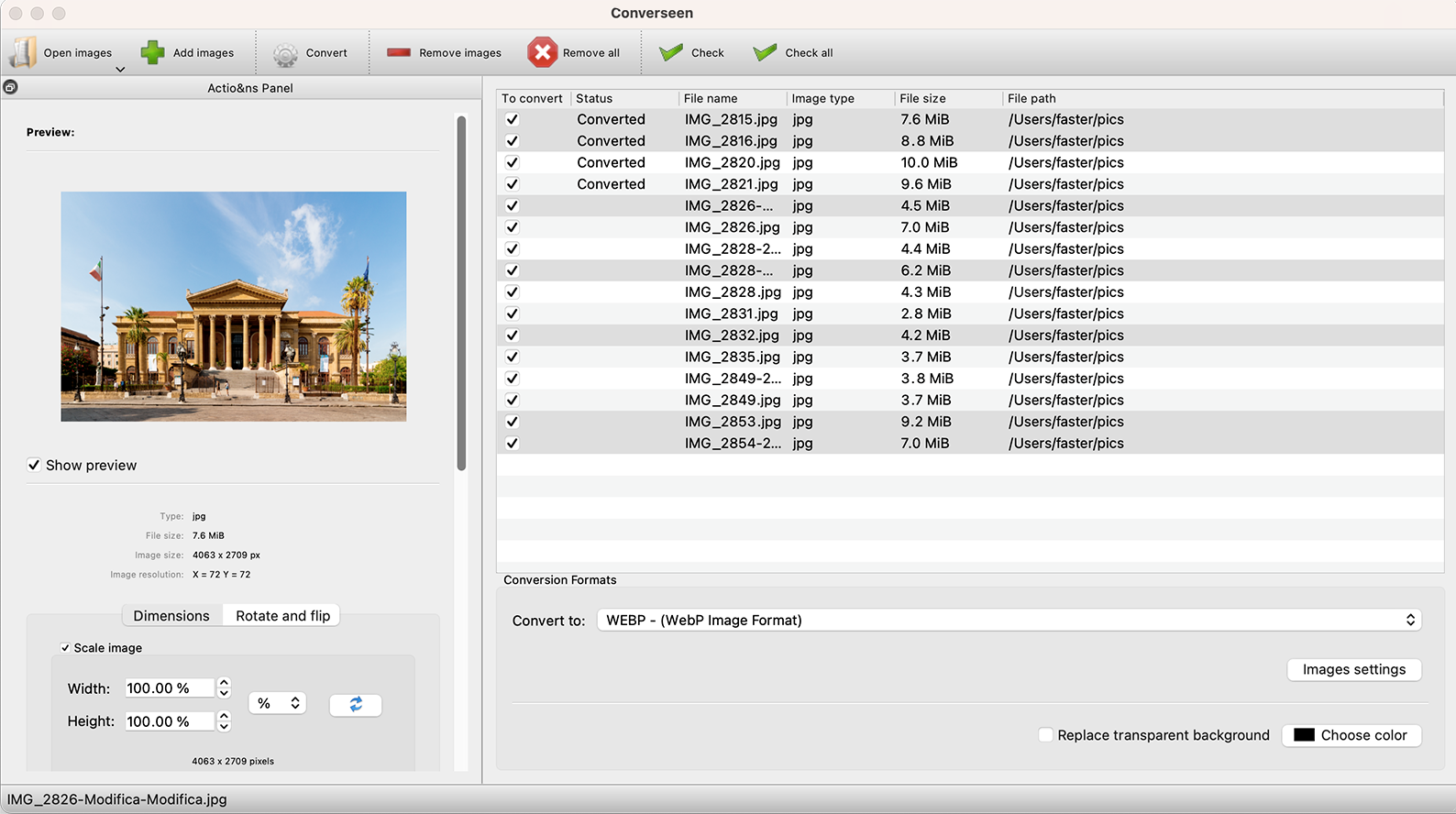 Converseen is a free cross-platform batch image processor for Windows, Linux, macOS, FreeBSD, and other operating systems. It allows you to convert, resize, rotate, and flip an infinite number of images with a single mouse click. Moreover, Converseen can convert an entire PDF document into a set of images with your preferred characteristics. You can choose from over 100+ formats, set the size, resolution, and the filename.
Thanks to ImageMagick, the powerful image manipulation library, Converseen can handle more than 100 image formats, including DPX, EXR, GIF, JPEG, JPEG-2000, PNG, SVG, TIFF, WebP, HEIC/HEIF, and many others. Converseen is designed to be user-friendly, fast, practical, and best of all, it's available for free!
Download Converseen for Your OS:
What can I do with Converseen?
Carry out a single or a multiple conversion.
Resize one or multiple images.
Compress images for your web pages.
Rotate and flip images.
Rename a set of images using a progressive number or a prefix/suffix.
Selecting a resampling filter to resize images.
Convert an entire PDF to a bunch of images
Extract an image from a Windows icon file (*ico)
What's new
0.12.0.0 – 2023-11-26 – Latest!- Porting to Qt6: Now the program can be compiled with both Qt5 and Qt6 (See the Install.md file for more information).- Now, the program does not autoreset the image resolution settings when the list is emptied- The "Link with Aspect Ratio with Selected Image" option is now a button- Added some help information in the UI to clarify the operation of some buttons- Updated French translation- Various Bugfixes0.11.0.1 – 2023-10-17- Updated Turkish translation- Various Bugfixes0.11.0.0 – 2023-09-12- Various changes in the User Interface- Skipping conversion when "Don't change the format" is selected but the output format is not supported- Removed unused video formats- Updated Italian and French translations- Various Bugfixes
Read the full Changelog.